Edsmart's Home Connect
Edsmart glad to announce our venture into the virtual learning world with the "Home Connect" program. This initiative is an amalgamation of carefully curated content and hybrid learning models that would aid in making up for the lost instructional time and also strengthen pedagogy. 'Tell me and I forget. Teach me and I remember. Involve me and I learn.' –Benjamin Franklin Let them be involved, let them experience, and let them learn. Let's not allow a pandemic to come between your child and his/her learning adventures.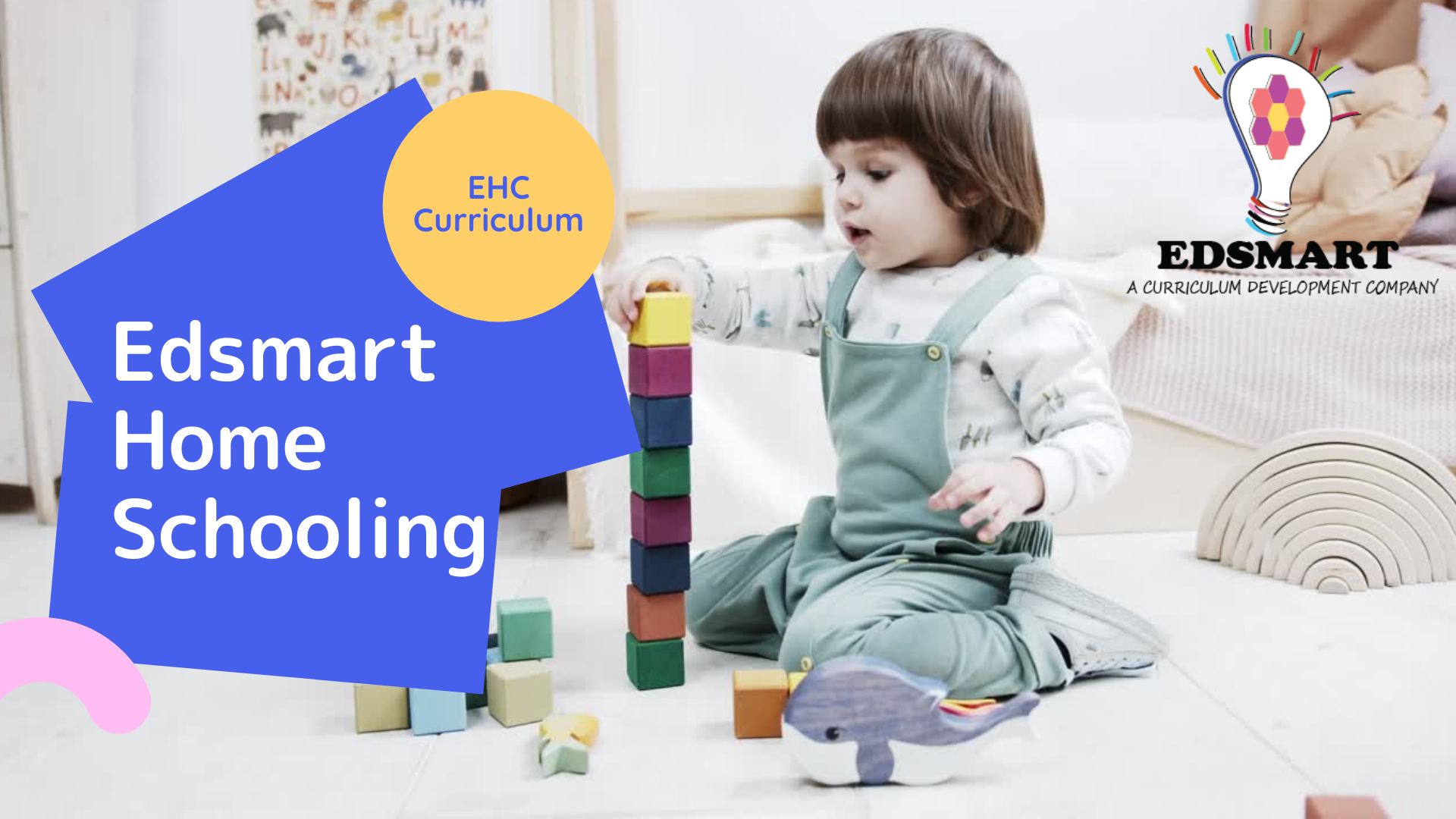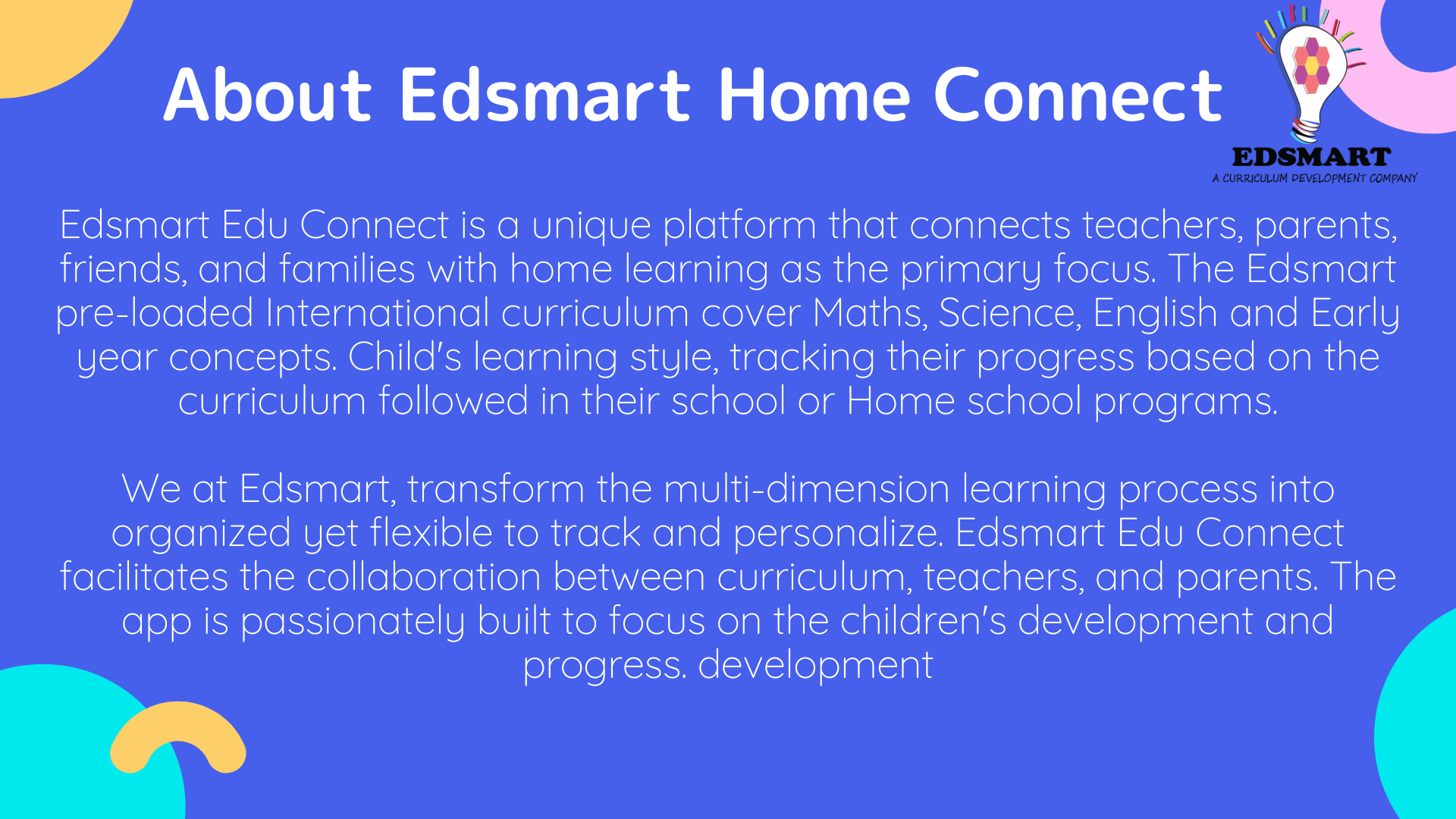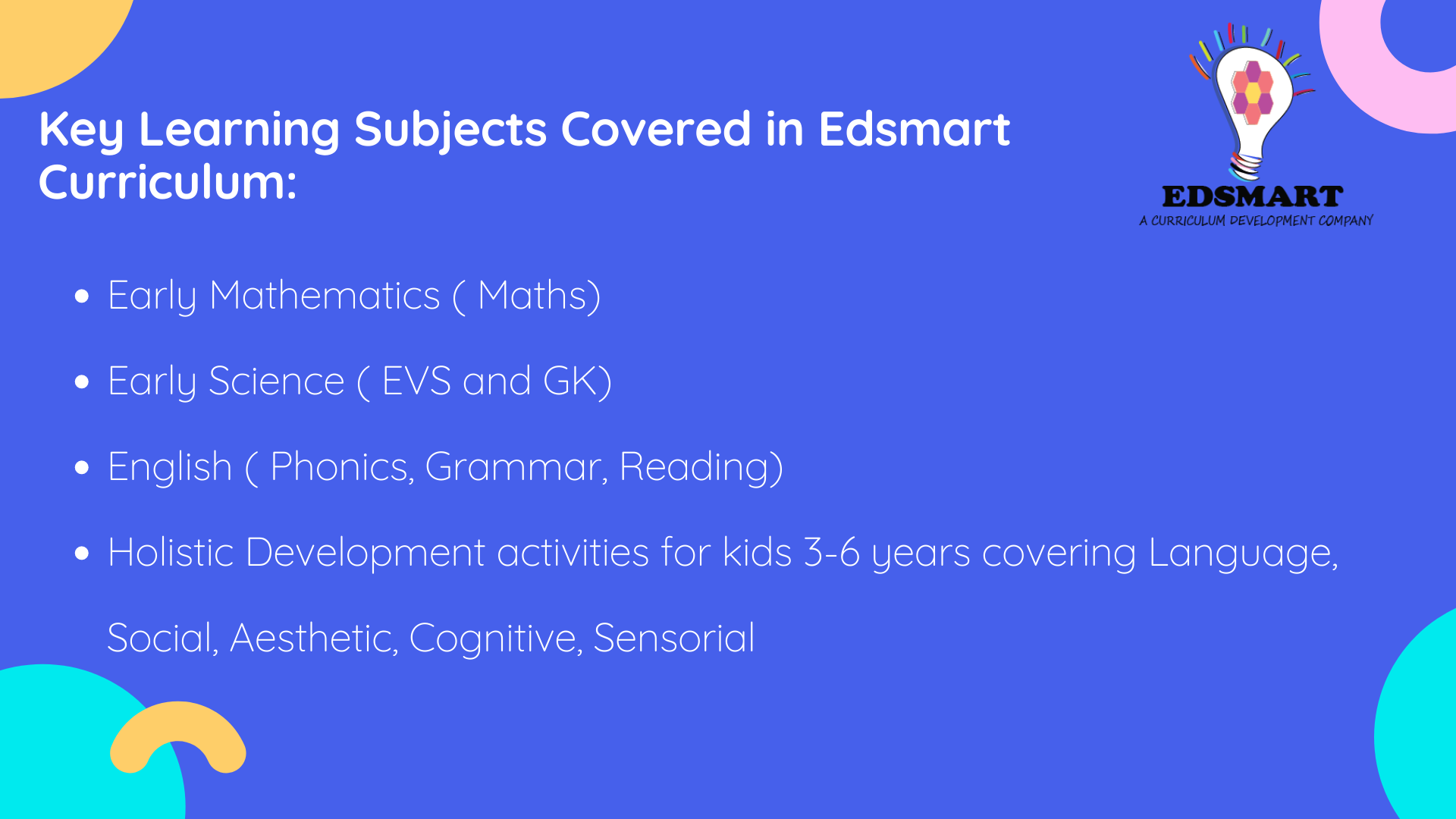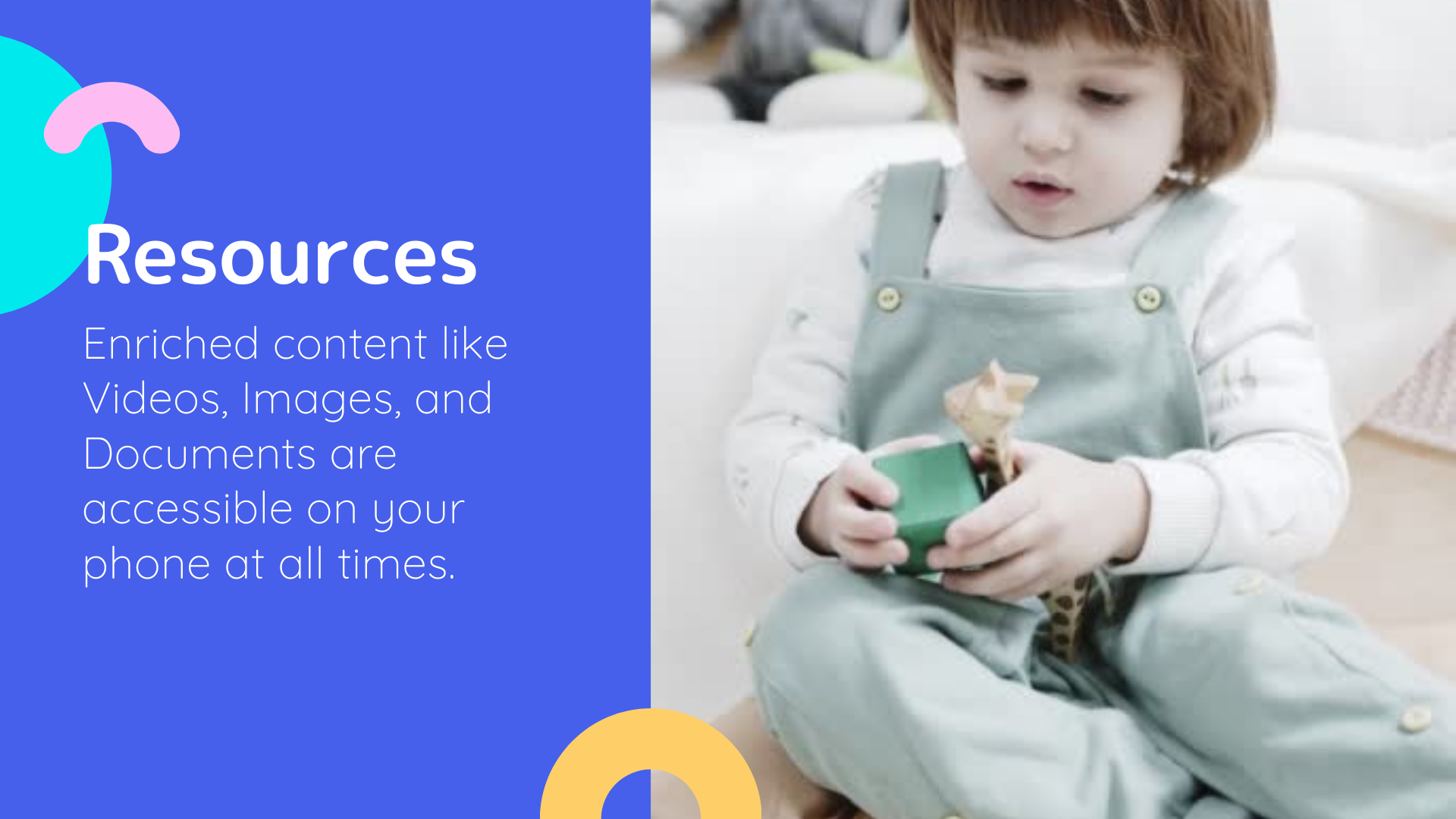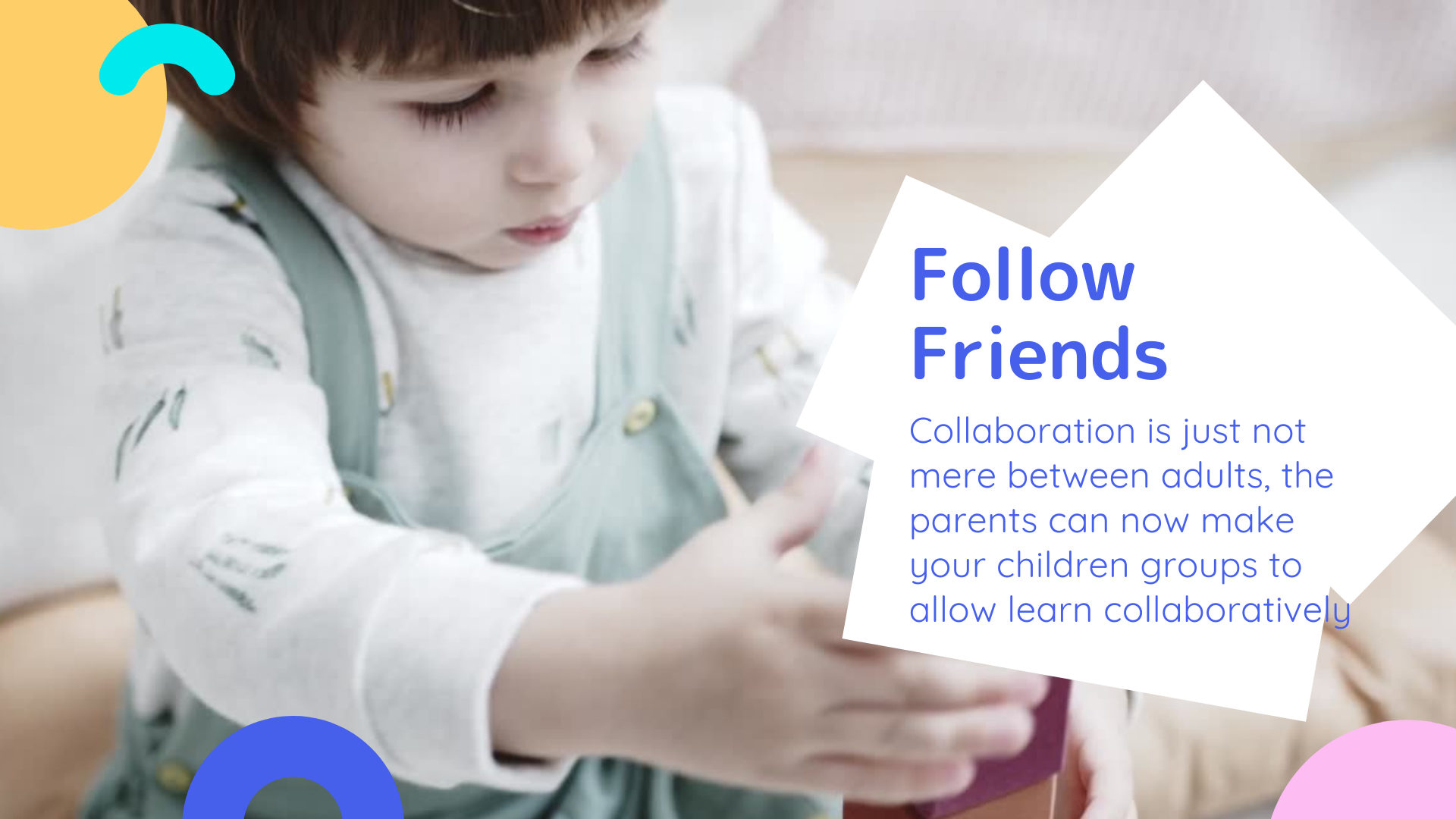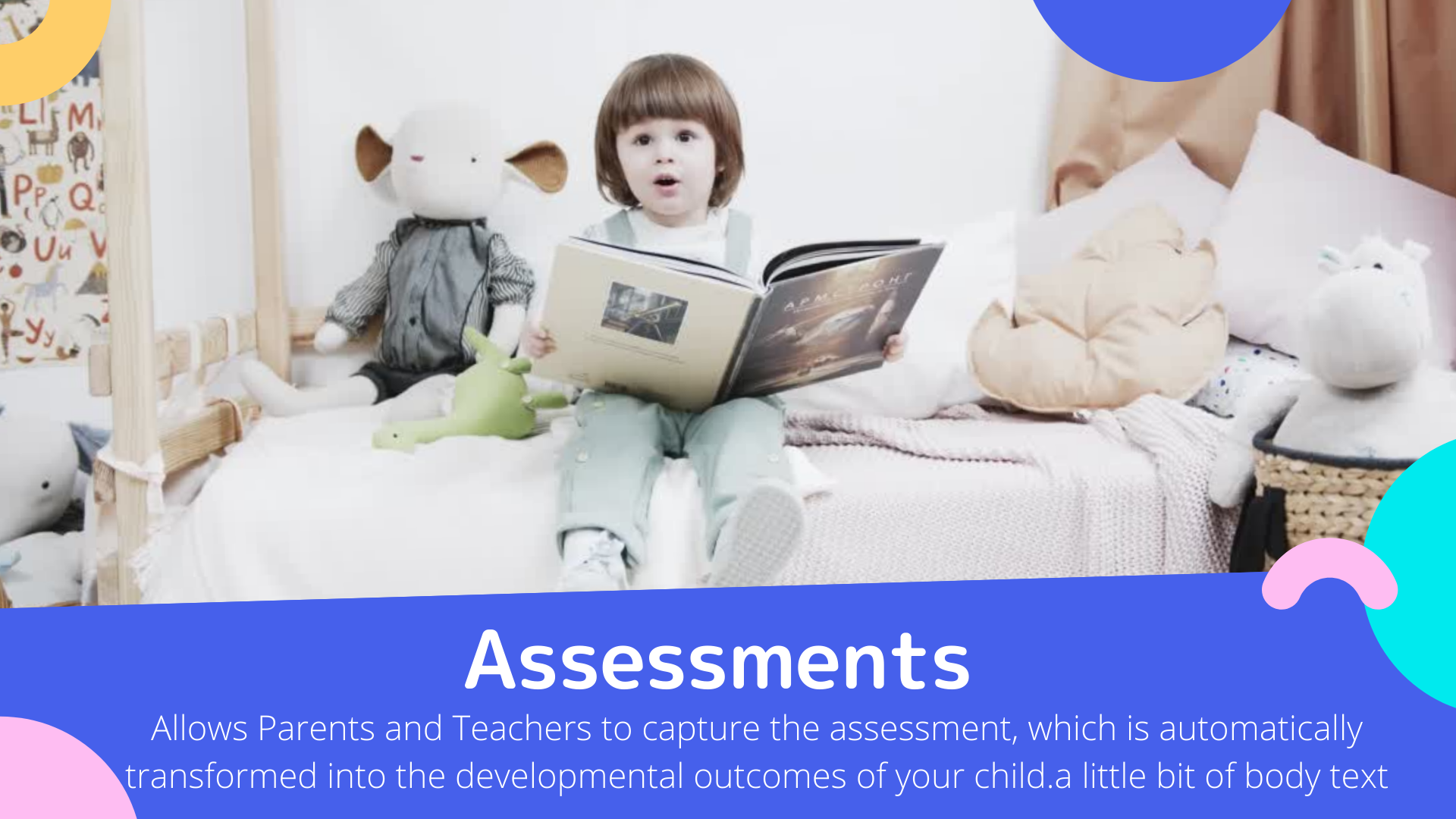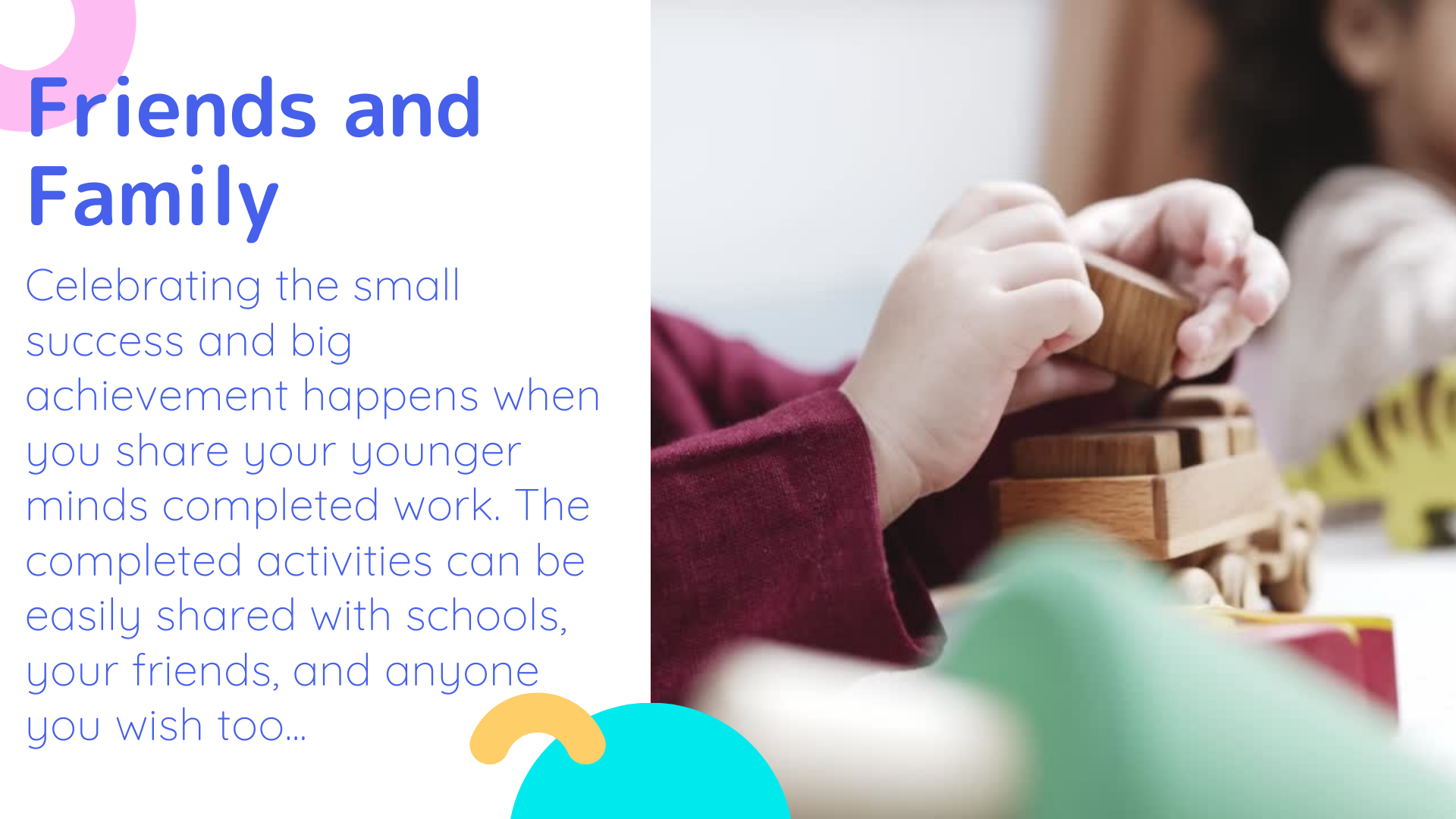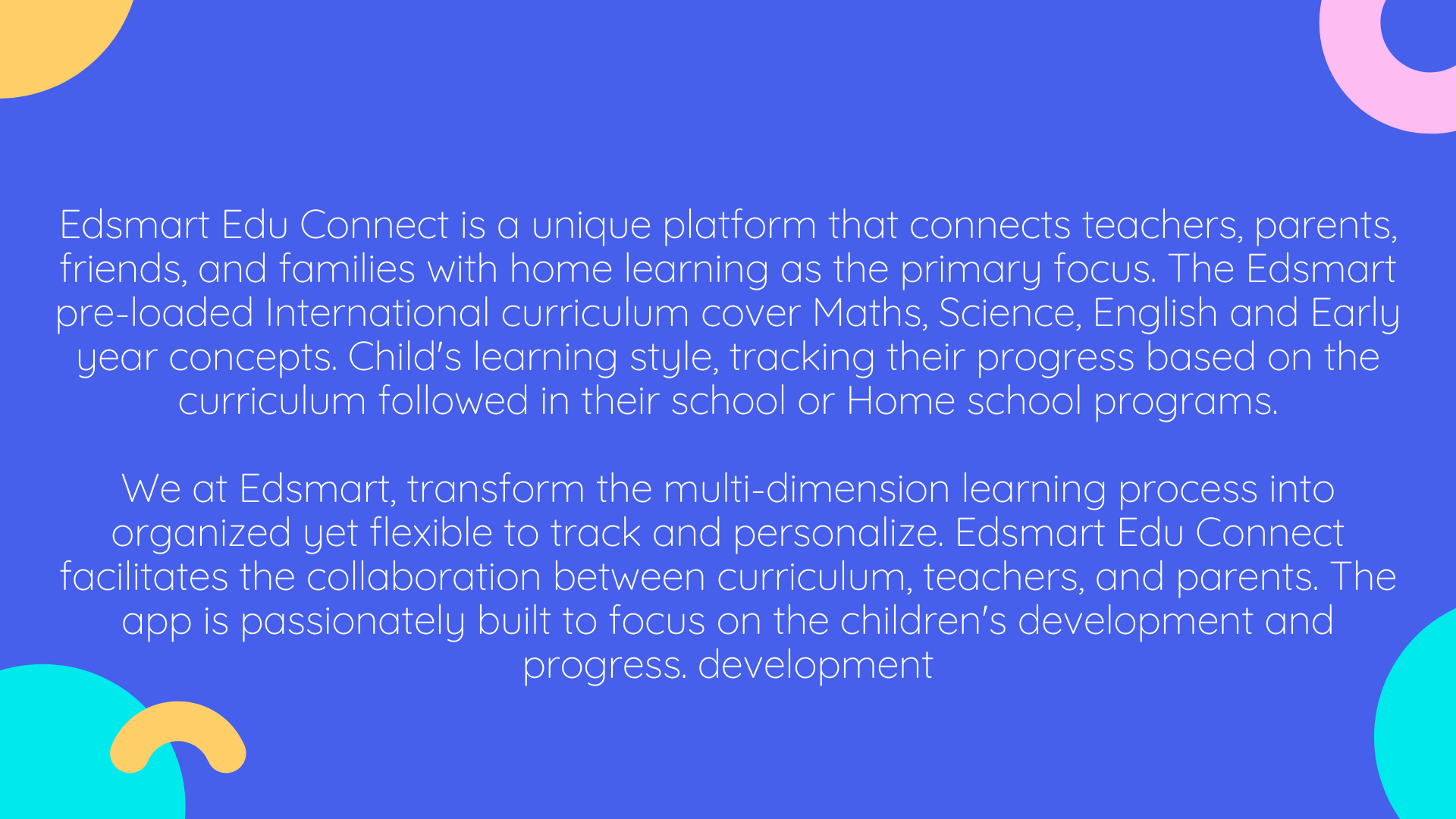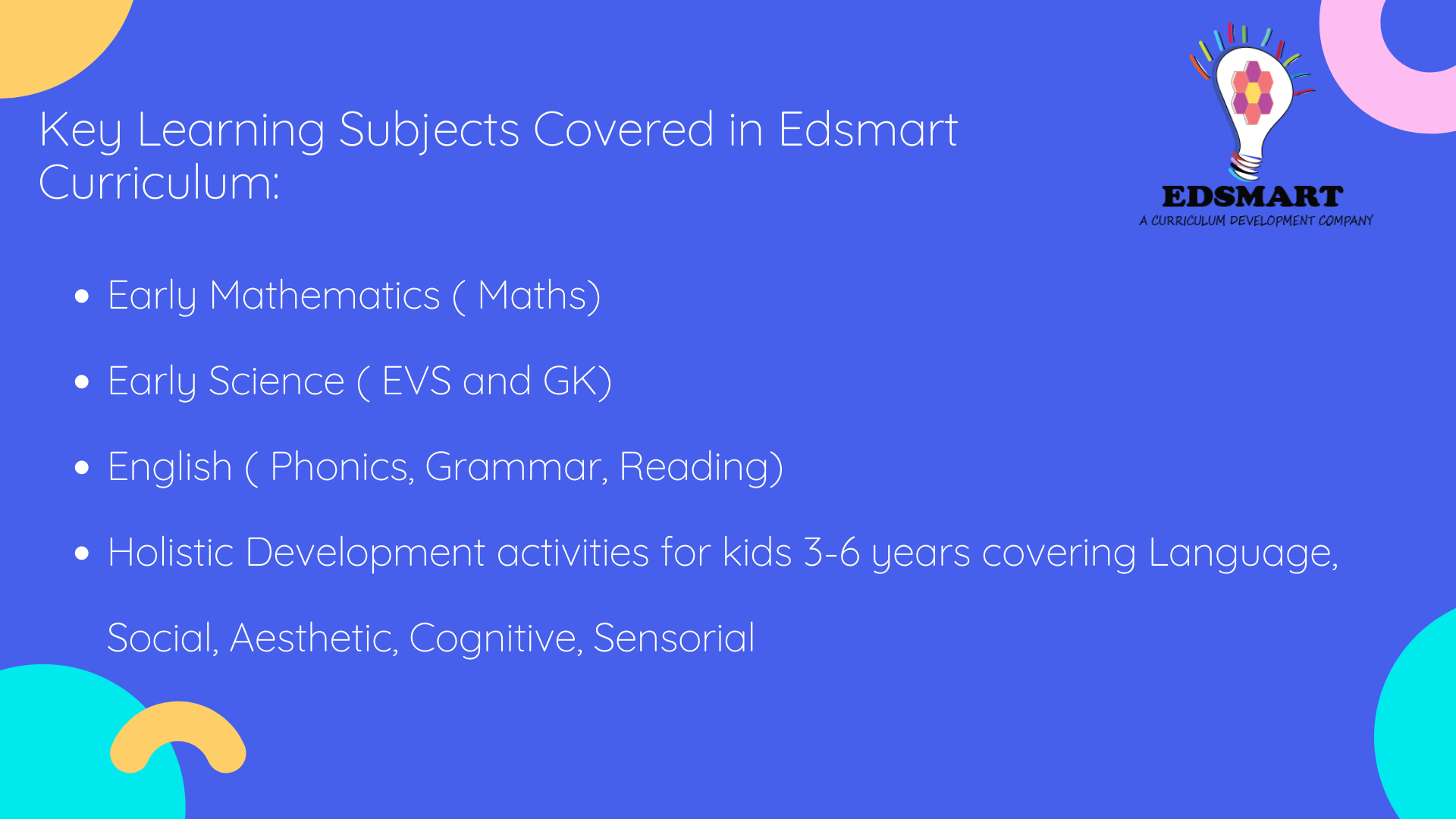 EHC Curriculum
The Focal point of "Home Connect" program primarily is to introduce kids to basics and concepts through a series of enriched prerecorded videos that are packaged into bite-sized learning modules. The curriculum aligns with 48 KDAs of early years ensuring the holistic development of the child. The Home connect curriculum resources are created keeping facilitators /parents in mind. The detailed lesson plans and tightly coupled assessments ensure the facilitators can track the progress actively.
Key Highlights
Age-appropriateness and Self exploratory
ESM tool to manage the curriculum
National and International Framework Curriculum
Individualized learning outcome
ESM tool captures the formative and summative assessment
Enriched with digital content for both teachers and students
Reports based on the individual developmental outcome like cognitive,sensorial, emotional etc.
Individual goals can be set based on the developmental reports. Easy to share the child's progress with parents and can engage parents as partners.
Looking For your Schools & Insititutes ?
Edsmart School Manager is comprehensive, state-of-art tools, detailed learning plans, reports which provides 360 degree view of student developemental. Integrated assessments modules provides real time growth reports
Contact Us