Edsmart's Holistic Development Planner
Edsmart's pedagogy nurtures the child's natural ability and also provides a stimulating environment which promotes the development areas like Cognitive, Language, Sensorial, Social, Emotional, Physical and Aesthetic.
It also does focus on the experiential learning through which the child learns valuable lessons. The little ones are positively inspired through activities that instil learning in little ones.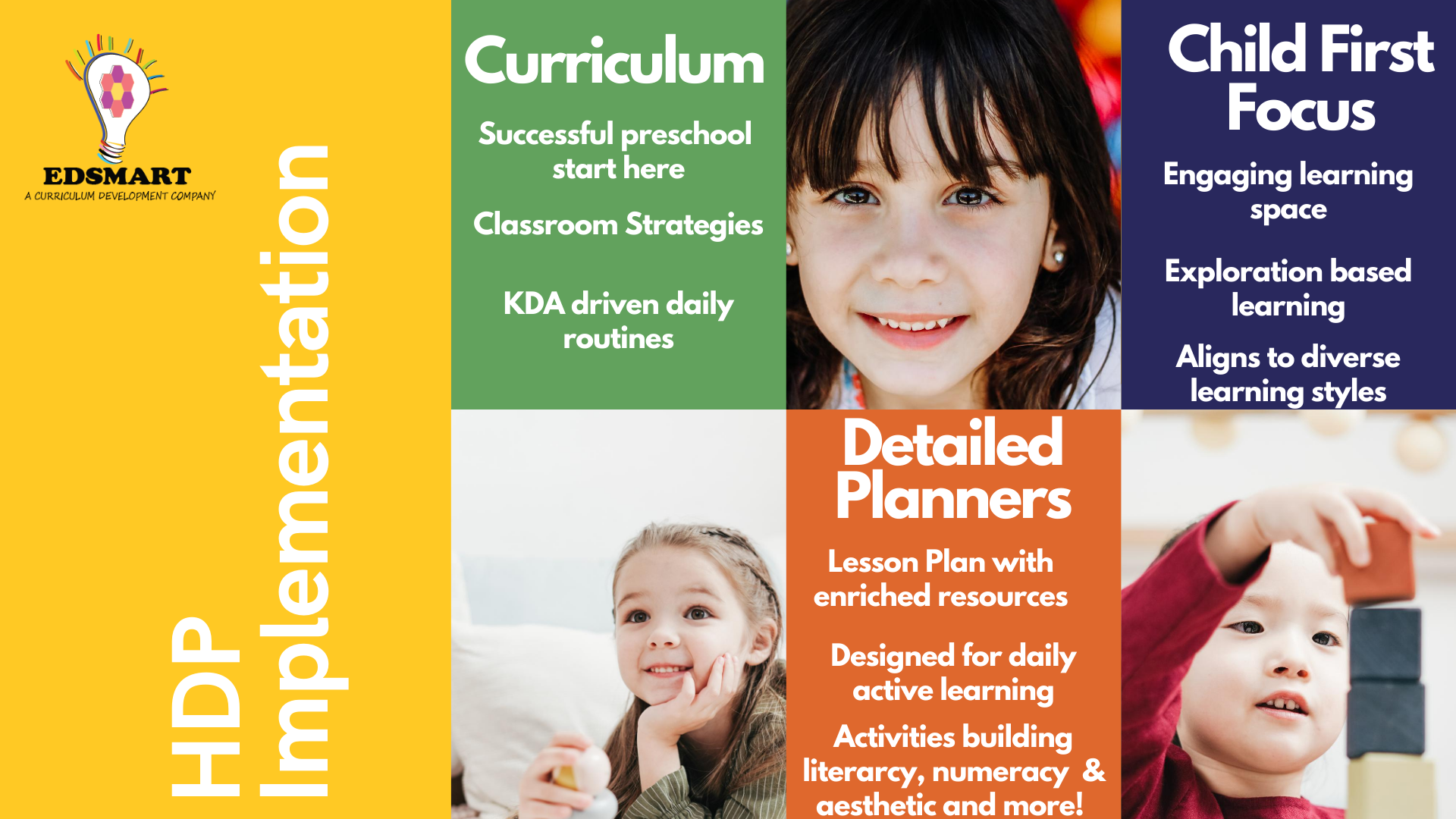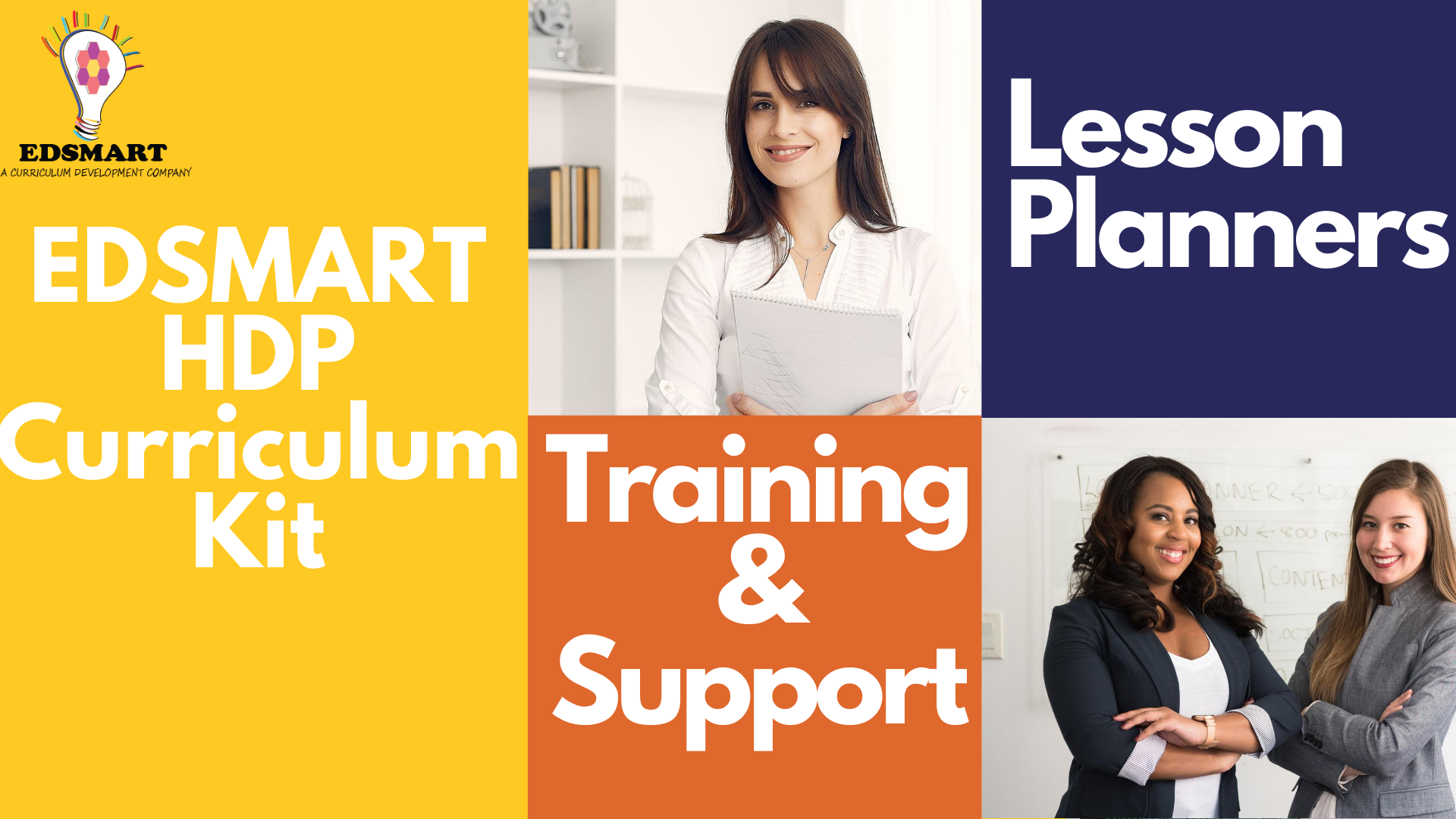 Holistic Development Planner (HDP) Curriculum
Our curriculum majorly focusses on teaching practices that are domain-specific and effective in supporting positive child outcomes.
They develop an urge among children to innovate during their learning process and making them able to derive a conclusion out of the same.
There is a need for a methodology that aims at bringing a tangible result in the planning and assessment of a project.
HDP Curriculum Inludes:

International Curriculum
HDP curriculum is aligned with 42 global Key Developmental Areas

Detailed Lesson Plans and Academic Planners
HDP Curriculum inlcudes detailed lesson planners and academic planner

Teacher Training and Academic Support
Teachers training is included to ensure the effective implementation of the curriculum and ongoing academic support
Key Advantages:
Non-Franchise and No Royalty Model
Fully aligned with Edsmart Preschool books
Age-appropriate and Child Centric Curriculum
Globally aligned 42 Key Development Area
Aligned to National and International Framework
Research based and scientifically designed
Includes Child Assessment and Observation
Focus on academic and non-academic activities
Promotes life skill development and value-based learning
Ensures Holistic development in children
Teacher Training